Hey folks,
Yep, I'm in trouble again
. I've been having no trouble rendering off my animations using HDRI's and final gather, they look lovely. However I'm having a lot of trouble lighting this hangar scene. I'm just not getting the results I need. Here are the two kinds of render I'm getting, and I'm aiming for something in between.
Rendered in mental ray using production settings with final gather, detail shadow maps in 512 res in segments with an area light (non mental ray area light, just cant get the hang of them AT ALL
.) As you canh see the lighting itself is OK, but the shadows are plain awful.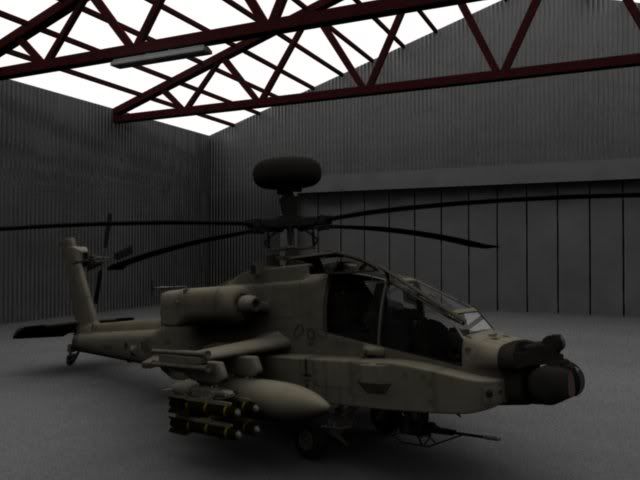 This one is rendered in mental ray using the same settings as above with final gather. However this has no lights in the scene and is using a white camera environment. Lovely soft shadows, but its too dark and doesnt really represent the halogen style lights in the hangar.
I do get nicer results using a directional light but again thats not the kind of light I want in there.
I'm stumped. Anyone have any suggestions?